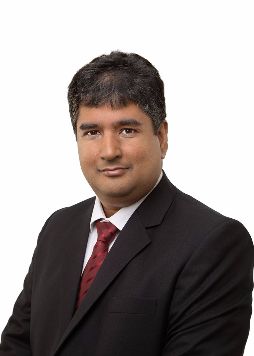 Dev Anand Teelucksingh is a Technical Community/ICT Civil Society Representative from the Trinidad & Tobago Computer Society (TTCS).
Dev Anand graduated from the University of the West Indies with an honours degree in Electrical and Computer Engineering. He has been working for the engineering firm Engineering Consultants since 1995.
He is a founding member of the Trinidad & Tobago Computer Society (TTCS) which became a non-profit organisation in 2004 under his direction. Dev Anand has been a lead drafter of many of the TTCS's comments on ICT related policies in Trinidad and Tobago for the past fifteen years and is the lead developer of the TTCS OSSWIN , a collection of Free and Open Source Software for Windows.
With the TTCS becoming an ICANN accredited At-Large Structure in mid 2006, he continues to participate in ICANN At-Large as the At-Large Representative from TTCS. He served as secretariat for the Latin American and Caribbean Regional At-Large Organisation (LACRALO) from 2009-2012. He has also served as a member of the ICANN At-Large Advisory Committee (ALAC) and as a member on the ALAC Leadership Team. In 2019, he received an award by the Caribbean Telecommunications Union (CTU) for his outstanding contribution to Caribbean Internet Governance.