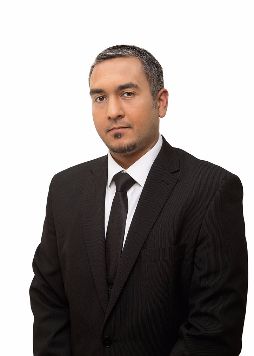 Academic Community Representative from UWI
Sanjay Bahadoorsingh holds the B.Sc. in Electrical and Computer Engineering from The University of The West Indies (UWI), the M.Sc. degree in Power Systems Engineering and Economics from The University of Manchester Institute of Science & Technology (UMIST) and the Ph.D. degree in Electrical Power Engineering from The University of Manchester (UoM).He is a Lecturer in Energy Systems and Postgraduate Coordinator within the Department of Electrical and Computer Engineering at The UWI St Augustine Campus.
He has served as, the Assistant Chief Examiner for CXC's CAPE Electrical and Electronic Technology, a member of CROSQ (CARICOM Organization for Standards and Quality) Technical Sub-Committee on Electric Cables at the Trinidad and Tobago Bureau of Standards (TTBS) and an alternate on the Committee for the Certification of Energy Service Companies, Ministry of Energy and Energy Affairs (MEEA). He continues to serve as a member of the Electrical Technical Committee at the Government Electrical Inspectorate (GEI) and the Education Liaison Officer of the International Society of Automation (ISA) Trinidad Section. He is a locally registered Electrical Engineer with the Board of Engineering of Trinidad & Tobago (BOETT) and a Senior Member of the Institute of Electrical and Electronic Engineers (IEEE). He is a former Chairman of IEEE Trinidad and Tobago Section. He is the Chairman of the GEI Technical Committee Working Group on Electric Vehicles. He also advises on local and regional power engineering technical issues. He is a member of 5th Board of Trustees for The College of Science, Technology and Applied Arts of Trinidad and Tobago (COSTAATT).