At the Trinidad and Tobago Internet Governance Forum (TTIGF) 2019, we asked the question whether it is time for us to consider a Caribbean Perspective on how we address our own privacy and trust issues through a similar engine in the region called the Caribbean Data Protection Regulation (CDPR).
In 2020 we gathered knowledgeable and insightful presenters from Trinidad and Tobago, the region (Barbados) and internationally (Canada) to share an update on what has occurred since TTIGF 2019.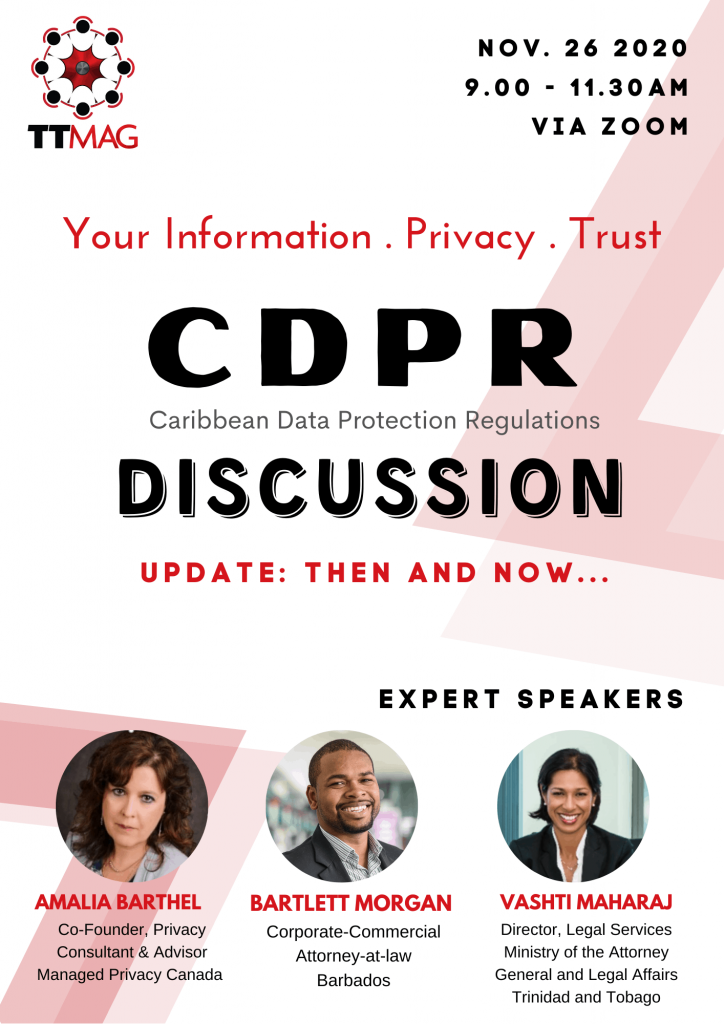 Summary of event
The speakers presented on:
The status of what is already being reviewed regionally with respect to Data Protection Rights and regulations that can lead to the implementation of the CDPR.
Pros and Cons of storing country and citizens data, in-country, in the Caribbean, or internationally. We will discuss access rights and permissions.
Recommendations on the way forward for CDPR implementation and what should our Governments in the region.
Our Presenters
Amalia Barthel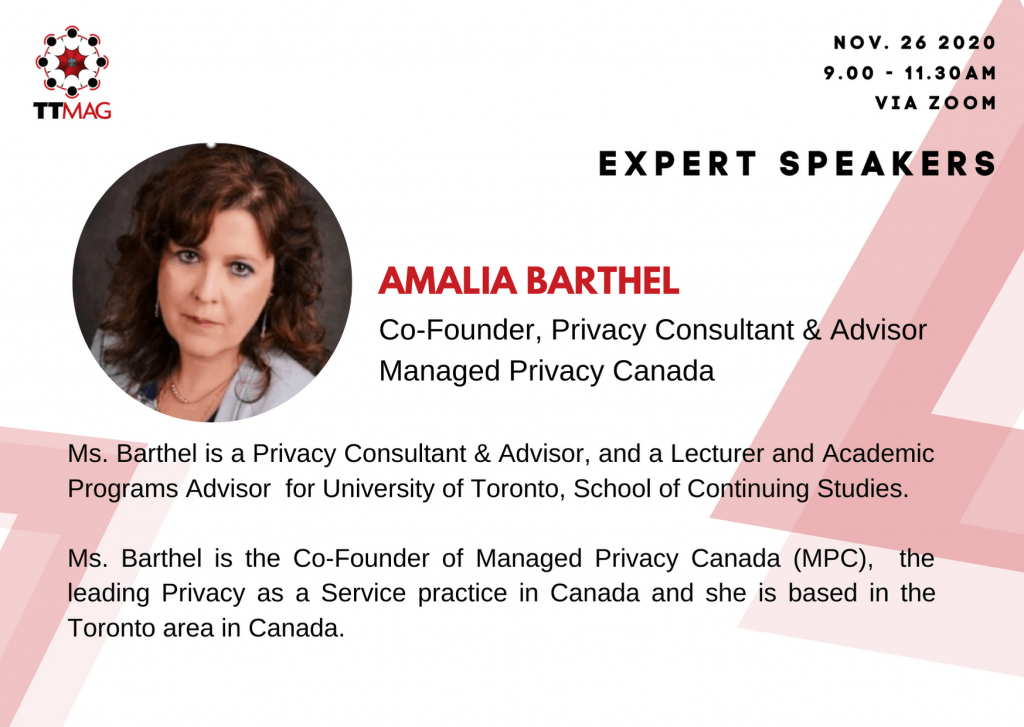 Amalia Barthel's Presentations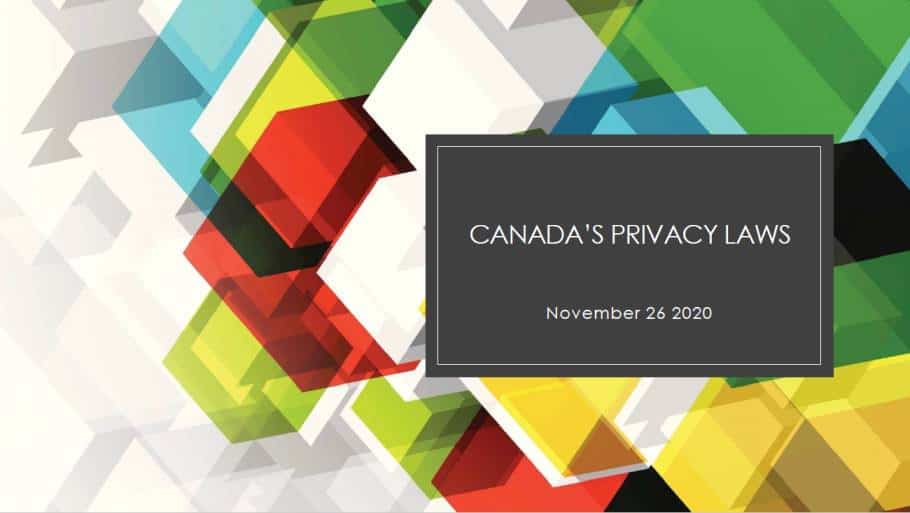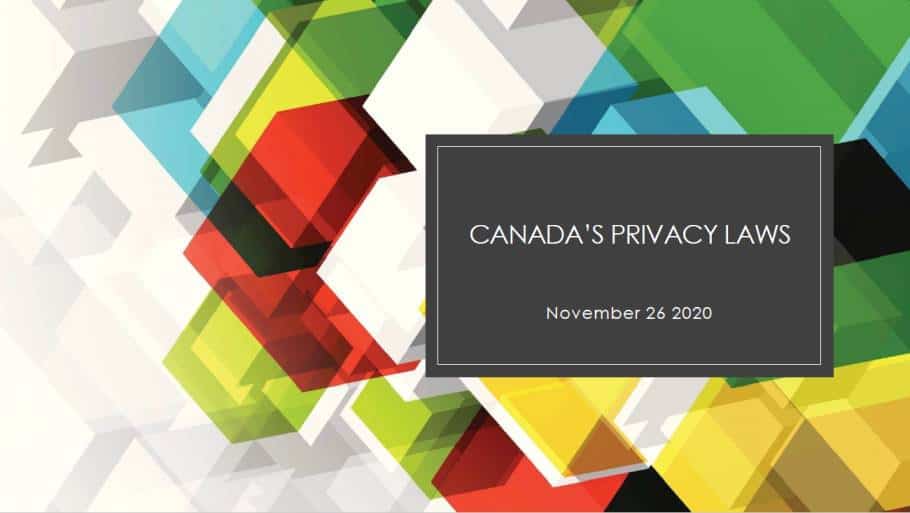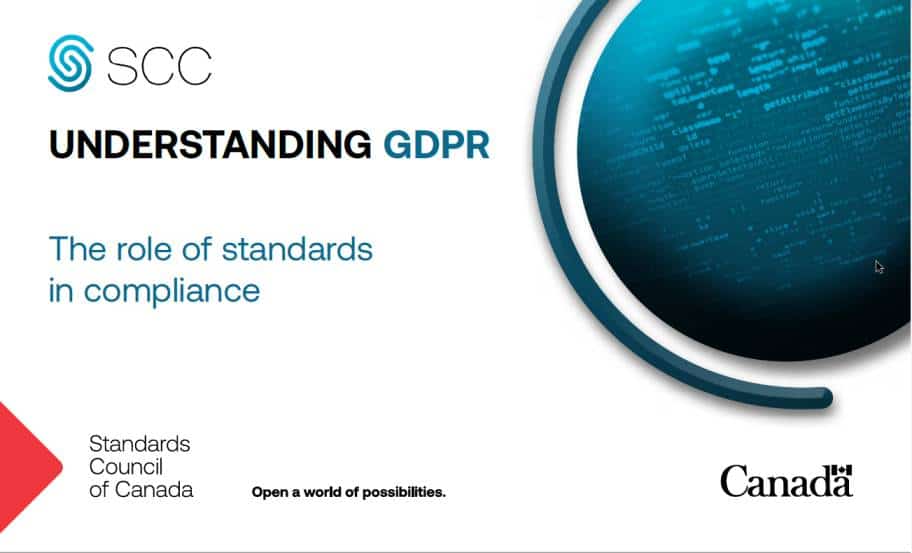 Bartlett Morgan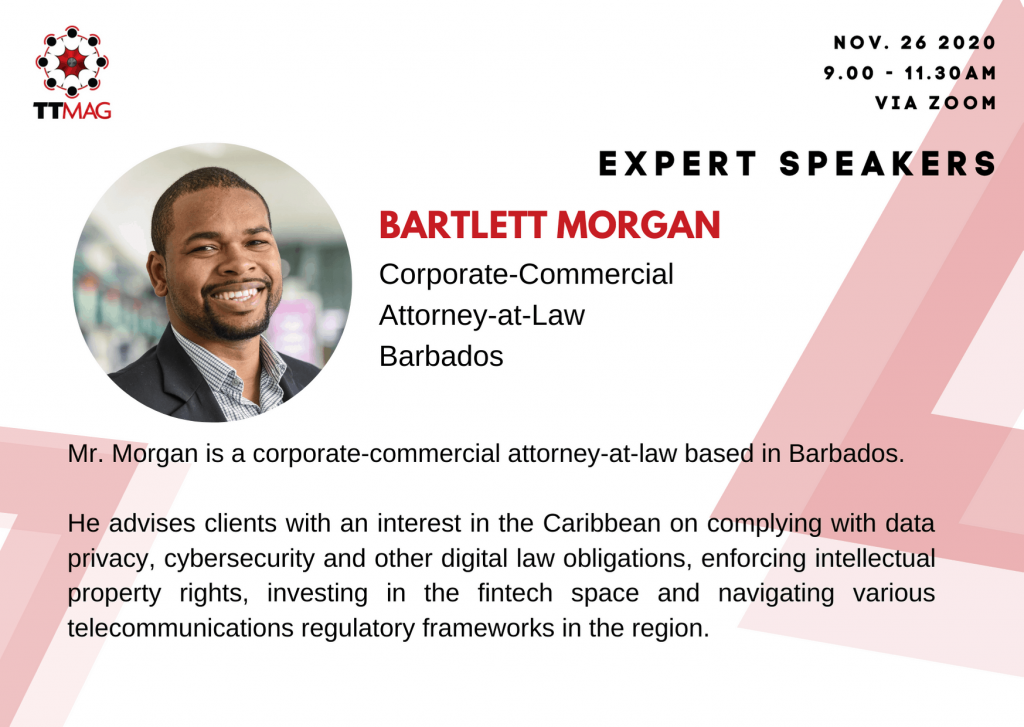 Bartlett Morgan's Presentation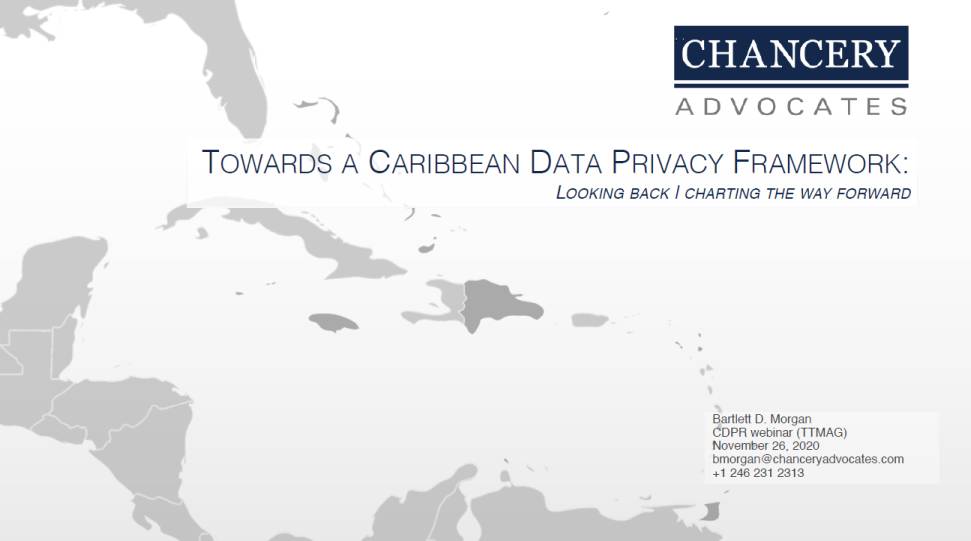 Vashti Maharaj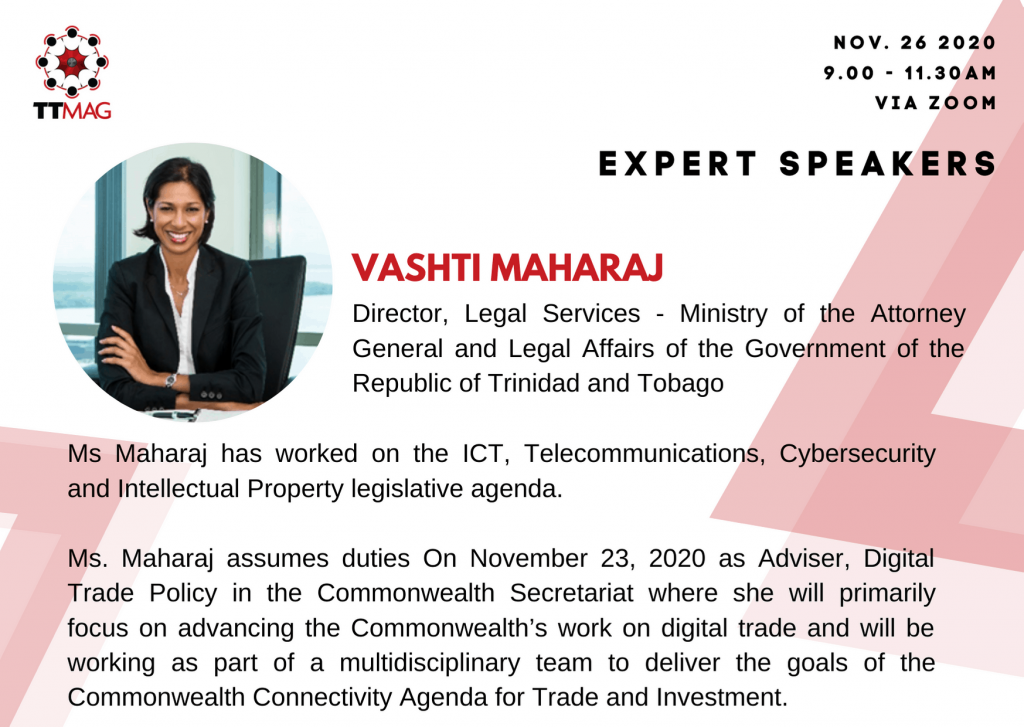 Vashti Maharaj's Presentation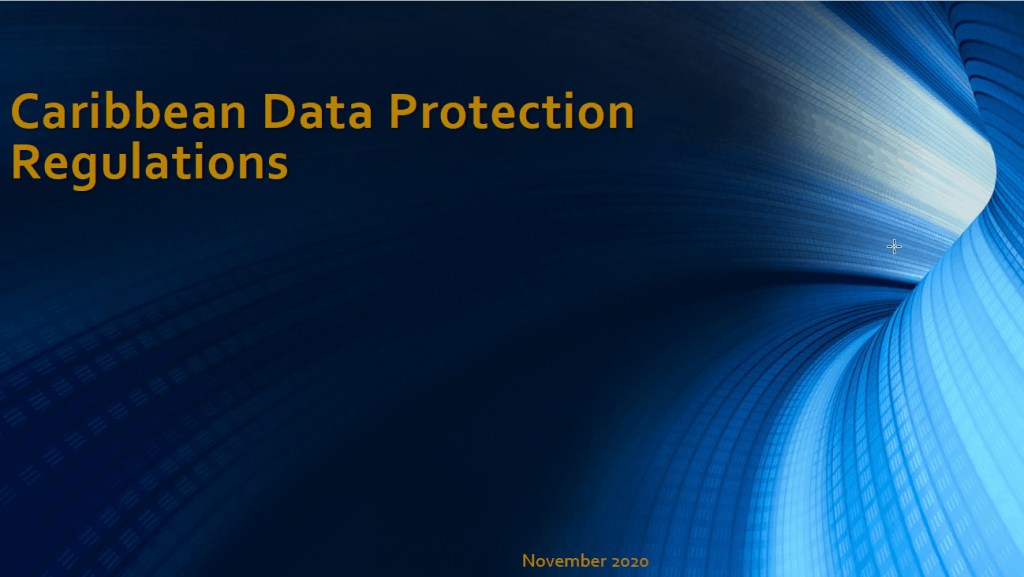 Watch the TTMAG CDPR 2020 session on YouTube